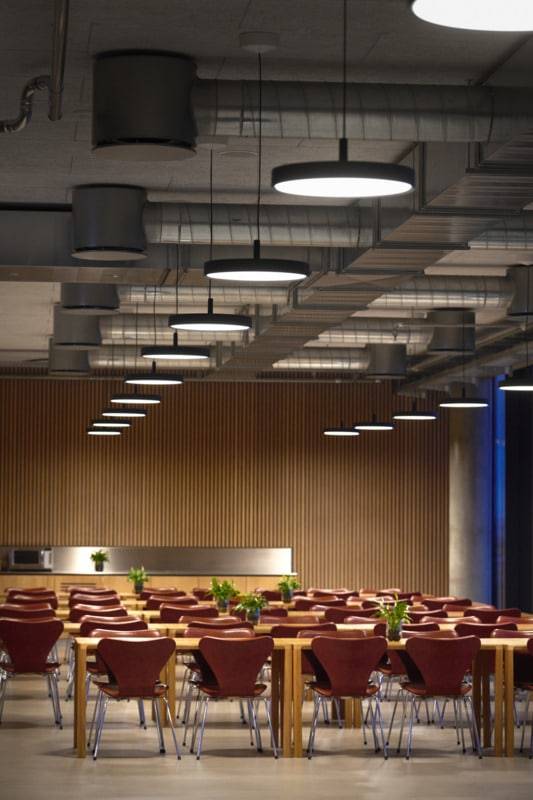 Louis Poulsen Architectural Lighting
Lighting is used for much more than just to illuminate spaces and because of that, we use the term lighting design as the fourth dimension of architecture. As such, office lighting fixtures are both used as a design feature on their own as well as to highlight certain aspects or features of any space – for example architectural, decorative or conceptual aspects or features.
Louis Poulsen designs light that shape and create space and these products live harmoniously within the space they define – indirect, soft and inviting.